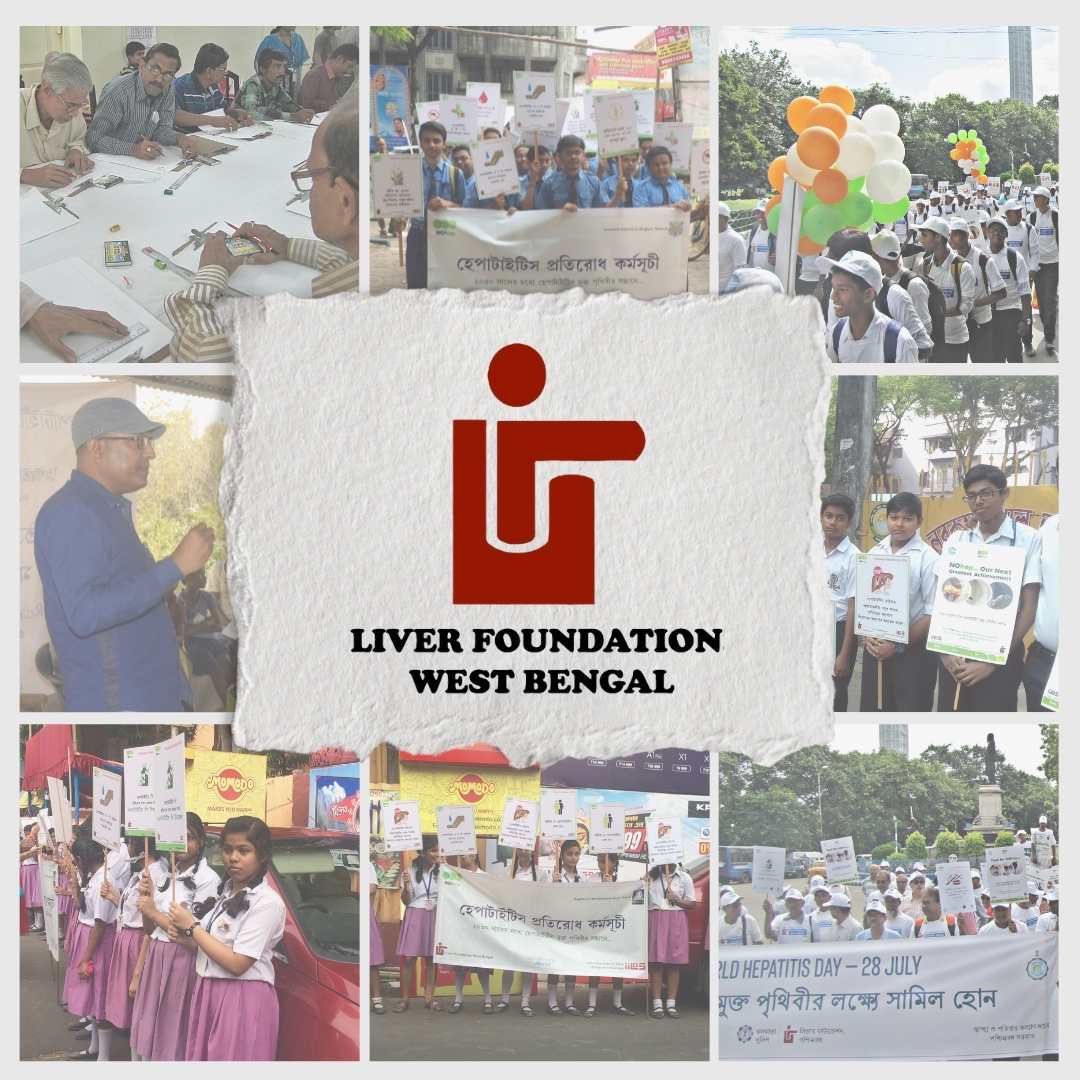 Liver Foundation, West Bengal
Liver Foundation, West Bengal - LFWB is a not-for profit organization working in Public health and broad human development areas since 2006. It was conceptualized by clinicians, researchers, activists and academicians who felt the need of raising awareness regarding liver and gastrointestinal health in the rural and urban communities. In the last 15 years LFWB has devoted itself in community health awareness, clinical and public health research, healthcare-related infrastructure and skill development, and social support. It has been a Department of Scientific and Industrial Research (DSIR) recognized Scientific and Industrial Organization (SIRO)

For past 13 years LFWB has been raising awareness at micro-community levels regarding hepatitis prevention, hepatitis management and stigma eradication. Since 2012, LFWB has created and supported Hepatitis Patients' Forum (HPF) for the people living with hepatitis B and C virus infection. The forum, first of its kind in India, provides a platform for the members to exchange thoughts and create a support groups.

LFWB has published peer reviewed articles on clinical and public health aspects of Hepatitis & liver health. From 2019, LFWB has been continuously working with NVHCP chapter of West Bengal. Under the Department of Health and Family Welfare, GoWB.